Nat Stepien
Nat is fully qualified and insured holistic and beauty therapist with over 4 year's hands-on experience and a Yoga instructor.
Nat has always been fascinated by the way the body works and functions. With this on her mind, she gained qualifications in massage treatments, such as Swedish Massage, Lymphatic Drainage, Sport Massage, Warm Bamboo Massage and several others.
Nat believes that many people can benefit from various massage treatments. And if you are looking for deep tissue, sport or therapeutic massage to improve physical state of the body as well as the mind, or simply just to relax, take a break from daily, busy life to feel better, and find some ease, peace and comfort – you are in a good place.
Nat are provides treatments are customized to meet clients individual needs.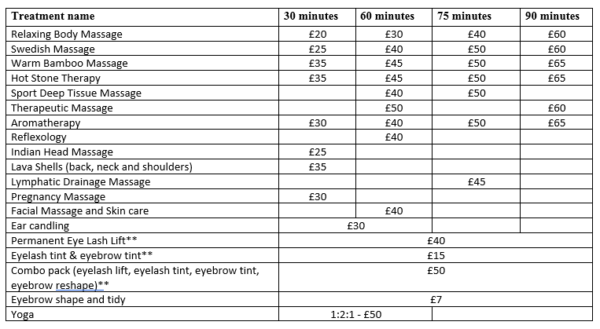 ** 24 hours skin test required before the treatment **
Specialist in: Holistic Therapies, Massage, Sports Massage, Swedish Massage, Yoga.